I'm not really someone who does a lot of photo editing but here is an image I made in the Gimp.
This image features two of my custom built Bionicles, Kyroh (left) and Ysiri (right) on some quest. Needless to say there is a argument between the two regarding their current tactic.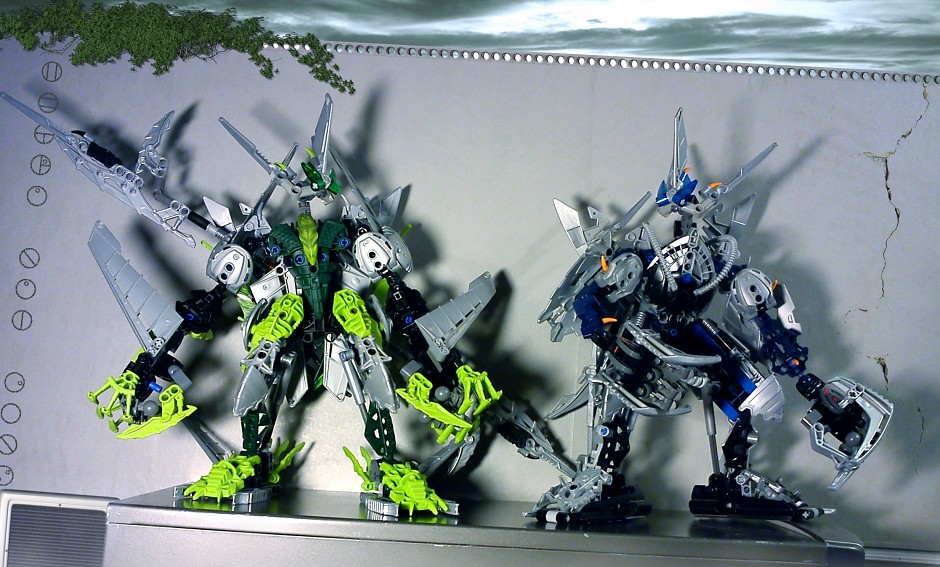 I've been using all sorts of tricks to get it to look as little as a picture taken in my living room. Several things, like the vents, I made in trueSpace.
Here you can see the original vs the edited image:

Full Image (3000x1000px)